Most lists go to 10, but mine goes to 11 because I'm the shit.
Number 11 is....
Duck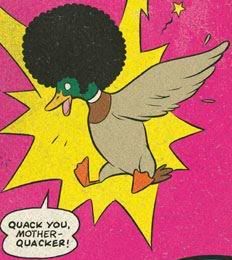 A very cynical poster in his early 20s. I notice him because his sig makes me laugh. I don't have much to say about him though... come on he IS 11. The bottom of the list doesn't grant you too many words especially when my hands are already tired from the typing out the title.
It turns out we have a lot in common as far as geekdom goes. Which is kinda cool. There are a lot of nerd based forums out there, and I'd rather banter with 1 or 2 people that like Mystery Science Theater than 258 of them. Here's his best thread of 2011.
http://www.hipforums...p?t=430725&f=53
This thread and a few threads from the "games" forum dominated the first 6 lines of my "my posts" searches for a long time without posting in the thread for 2 months. That's saying something...
So quack you mother quacker. Duck's 11
More to come...