My New Travel Journal by: skip on April 4, 2005, 11:00 am
I'm going to try to keep a journal of my travels. I'm not sure I'll have enough online time to do it though, so please bear with me.
The first part of my journey takes me to Phuket, Thailand. I haven't been here for 22 years, when I took a 2 1/2 year journey around the world. Much has changed here in the intervening years. Thailand has industrialized, urbanized & developed to an amazing degree. Much of this development is haphazard, which has created a whole set of problems, particularly pollution and degradation of their beautiful country's environment.
On top of that they are now recovering from the devastating Dec 26th, 2005 Tsunami which hit Phuket & surrounding areas & islands very hard.


Tsunami devastation on Phi Phi Don Island, Thailand
There used to be a market, restaurants and bars where now there is only sand.
Despite the enormous toll in human life and property lost, the resilient Thai people are rebuilding and those areas untouched (the majority) by the Tsunami are open for business but suffering because tourism is down. Many Thai people working in the hotel & restaurants are having to take huge pay cuts to keep their jobs.


Many places were untouched by the Tsunami, including the famous Maya Bay on Phi Phi Island, where "The Beach" with Leonardo DeCaprio was filmed. This is perhaps the most beautiful beach I've ever been on (and that's saying a whole lot!)
More Thailand Images here:
http://www.hipgallery.com/photopost2/showgallery.php/cat/904/
Patong, Phuket by: skip on April 6, 2005, 12:45 pm
Last nite I finally got around to checking out Patong Beach, the "wild" side of Phuket. I found it pretty tame compared to Amsterdam, but I sure for the Scandanvians, Brits & Aussies who swarm all over the place it's wicked.
Tourist traffic is down here too because there was a lot of well publicized damage from the tsunami here, but it only really affected the front line of businesses, and about half of those are back already, the rest are being reconstructed.
The US Navy comes in every so often unleashing 3,000 sailors for a week's shore leave at a time upon the town which is more than happy to "service" them, and relieve them of their $$$.
Fortunately the beach itself was pretty empty, but not quite as clean as the other beaches on the island.
Re: Patong, Phuket by: guitarslinger on April 6, 2005, 6:48 pm
Thats badass


Songkran on Koh Phangan Thailand by: skip on April 13, 2005, 9:11 am
Hi Everyone!
I'm in the middle of a HUGE party here on Koh Phangan, for the Thai Songkran Festival. The house music right outside this Internet cafe is pounding the beat, and everyone's dancing like crazy. I've been powdered, drenched, powdered again & drenched again, so many times it's impossible to count! The supersoakers are out in force, and others are just throwing buckets of water, sometimes iced on everyone. Everyone is soaking everyone else, and Everyone is smiling like they're having a great time (and we are indeed!)
The Thais are going nuts. This is obviously a big thing for them. And today the sun is shining without a cloud in the sky. I haven't a clue what the temperature is because for the last 3 hours I've been completely soaked, feeling nice & cool.
I'm sorry but I'm not taking pix of this wonderful event. :( Can't risk the camera (which by now would be history!). I've refilled my supersoaker at least 50 times, and I've got a nice blister coming on my trigger finger.
Too bad everyday can't be like this one! Tonight there's a big party at the Pirates Bar, with a bunch of DJs with their setups in little nooks in the sheer cliff. I'll post some pix of the bar soon. It's right at the end of the beach I'm on, which is one minute away from my bungalow. How convenient.
I'm not jonesin' anymore! Yippee! Sweet Thai medicine for my insomnia. :)
So the story about this Thai New Year celebration is that they're supposedly cleansing themselves of all the shit from the last year, so they can start the new year fresh. It's new years cause today is their Equinox, with the sun directly overhead. It's the hottest month of the year here, so a great excuse to get soaking wet!

Fire Dancer Pirates Bar Koh Phangan

Koh Phangan Beach Scene
MardiGrass Festival, Nimbin Australia by: skip on April 28, 2005, 2:37 am
I'm here in Nimbin and I'll be reviewing the MardiGrass Festival for our sites. They're expecting 10,000 people to decend upon this tiny town tomorrow in the countryside surrounded by rainforest.
Yesterday I got to walk thru some of that rainforest on the side of an ancient volcano. Awesome. I post photos of the forest & town of Nimbin soon.
The town is gearing up for the annual onslaught which highlights cannabis reform. It seems everyone in this town is passionately activist regarding that subject, and this is definite one cool place to hang out. I hear they call this place Amsterdam on Steroids in the middle of nowhere (not sure about the steroid thing). I'd say it's a cross between woodstock and Amsterdam, or it will be this weekend.
There's going to be a big parade thru town on Sunday. I expect to be there, but I don't even have my accomodation sorted yet. Camping out is the order of the day anyway. So I got to go to get some camping gear, now.
More later.

Nimbin Hemp Bar and Hemp Info Center

Street Scene Nimbin

Area Around Nimbin

Beautiful Nimbin Area
Nimbin Mardigrass Part 2 by: skip on May 3, 2005, 1:30 am
Mardigrass in Nimbin was a total gas! I'm amazed that such a place exists, much less in a conservative country like Australia (yes, most of the place is conservative).
The main theme of Mardigrass is protesting Australia's arcane marijuana laws. A number of speakers lent their voice to the growing chorus in Australia for change. The police stood back while people smoked openly in the streets in the thousands.
The VW combi (van) parade was fun, as was the attempt to set a world record for number of joints fired up simultaneously at 4:20 (not sure if it set a record, but it sure was a "highlight"!
I'll have to write more about the amazing characters that live in Nimbin. Old hippies mostly, many are growers or alternative businessmen.
The selection of smoke rivaled that of Amsterdam, with fresh sweet sativa and sweet smooth bubble hash the best in my book. Both were organically grown outdoors, the only way to go...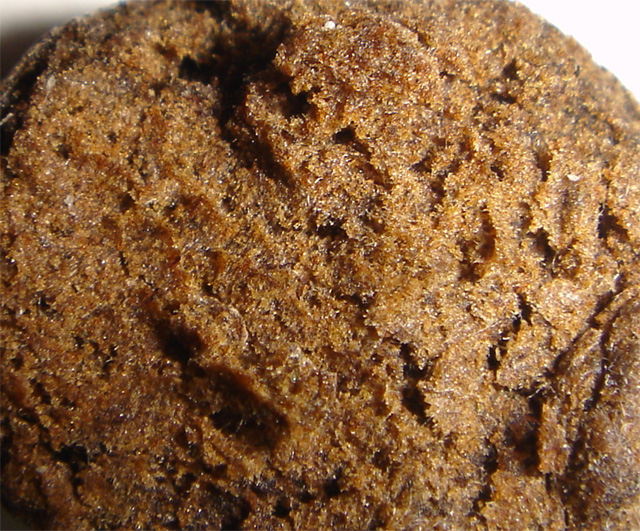 Nimbin Bubble Hash - yummm!

Re: Nimbin Mardigrass Part 2 by: guitarslinger on May 11, 2005, 2:45 am
Yeah I have to go!


Outback & Gemfields by: skip on May 18, 2005, 3:32 am
From Nimbin I took off to Australia's outback heading for the gemfields near Sapphire and Rubyvale. I stayed there 22 years ago and found many nice sapphires and zircons just sitting on the ground. :)
This time I didn't fare so well, as it was pretty dry, and you need a good rain to be able to "spec" or scan the ground for gems. But it was fine just being able to walk thru the beautiful scenery and absorb the sunlight & nature, including a huge variety of birds.
It seems like there's only older folk out there in the gemfields, diehard miners who pick a spot and start digging for gems. You're allowed to camp in the gemfields and it's real cheap, like US$12 a week for a permit. You must also get a fossicking permit for around US$4.
Lots of folks bring their caravans and hang out for weeks or months. Now it's cooling off there are more coming out, but not like in the old daze.

This is the same caravan I stayed in 22 years ago when I visited the gemfields. I guess they made a monument out of it, no doubt because someone famous stayed there... ;)

I camped here one night in Lonesome National Park & it was indeed lonesome as I was the only human in the whole park! :)
Queensland Coast & Atherton Tablelands by: skip on May 20, 2005, 5:29 am
After leaving the Gemfields I headed north on the Inland Way to Charter Towers. From there I went east to Townsville, where I got some books at a cool used bookstore and ate some Malaysian food.

Townsville Beach
Next I went up the coast to find a nice beach near rainforest. I stayed in Mission Beach, a beautiful quiet little town, surrounded by jungle and National Parks. I saw no one on the beach except a fisherman.

Cardwell Beach
I headed inland next to visit a friend on the Atherton Tablelands. This area is where they grow lots of sugarcane, bananas and other assorted tropical fruit and produce.

The beautiful Atherton Tablelands.
My friend took me on a tour and we saw some amazing sites including huge trees and other natural wonders.

Curtain Fig Tree, Atherton Tablelands.
Re: Queensland Coast & Atherton Tablelands by: guitarslinger on May 22, 2005, 5:09 am
Damn i gotta hit the lottery or somthin cause this whole not seeing anything like that just isnt cuttin it anymore


Travel Journal by: Orsino2 on May 22, 2005, 11:19 pm
Damn, nice journal, man.


Cairns Region by: skip on May 30, 2005, 5:16 am
I finally made it to Cairns, my new base for exploring North Queensland. This town has really changed since my last visit 22 years ago! Back then there wasn't even an International Airport, and mostly backpackers knew about the wonders of this region.

Cairns Esplanade & International Hostel
Today Cairns is a bustling place, with big hotels, shopping malls, artificial lagoon (in place of a beach), and crowds of tourists everywhere. It's still rather laid back compared to larger cities in Australia, and a good portion of the visitors are still backpackers.

Cairns Lagoon
There's so much to do around here. That's why I've set my base up here since I'm working on three new websites, including the Hip Guide to Australia which will be unveiled in a few weeks.

Clifton Beach, north of Cairns
I'll be visiting Kuranda, Cape Tribulation, The Great Barrier Reef, Daintree National Park (rainforests), Port Douglas and more. So here's a taste of what this paradise is like...

Four Mile Beach, Port Douglas
awesome by: NatureFreak412 on June 12, 2005, 12:34 am
Man I would love to see some of the sights you have seen, that is great.


Cape Tribulation - Daintree National Park by: skip on June 12, 2005, 6:32 am

Cape Tribulation
For a unique rainforest meets the beach experience, Cape Tribulation is the place. At the end of long winding paved road, it really feels like the end of the world. Here you can relax and enjoy one of the finest natural environments on the planet. With almost 17,000 hectares of virgin rainforest, Cape Tribulation National Park is definitely a world apart.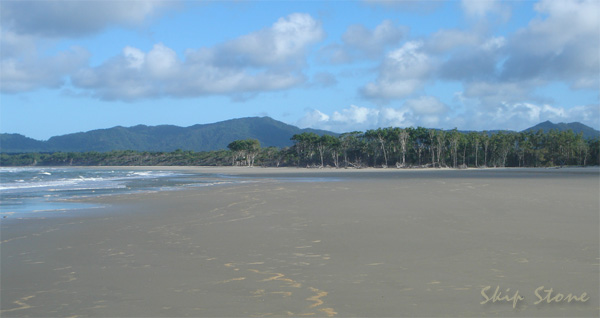 Thorton Beach
The drive up from Cairns is a joy, with the narrow road winding along the coast, skirting breathtaking beaches. The dense rainforest canopy covers the steep slopes, extending right down to the shore. Stopping along the way to take in the spectacular views up the coast is recommended.


Daintree River
At the Daintree river you must take a ferry across. It can be very busy at times, with a long wait to cross. Fortunately it runs everyday until around midnight, for late stragglers. Once past the river the road narrows and the jungle surrounds you. There are various attractions along the way including the Daintree National Forest, Cow Bay, Thorton Beach and various boardwalks through the rainforest.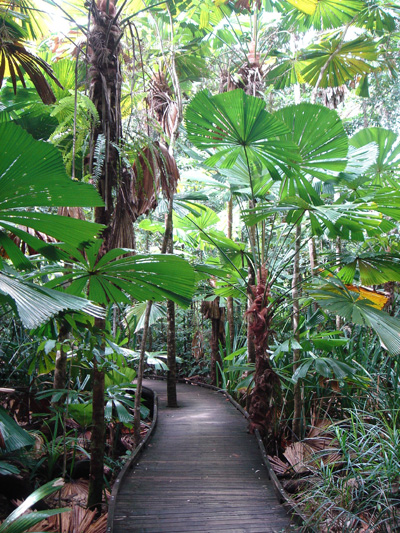 Dubuji Rainforest Walk
At Cape Tribulation, trails and boardwalks allow visitors to explore the rainforest and its incredibly variety of flora and fauna, including ancient tree ferns, mangrove swamps and fan palms. The rainforest is the perfect backdrop for the Cape's magnificent beaches, which remain pristine.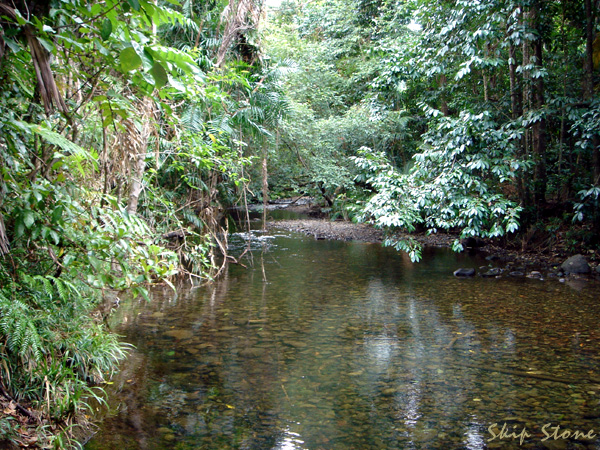 Scenic Daintree National Park
There is a range of accomodation available in the area, but it's a good idea to call and make a reservation as they get fully booked in the high season. You can stay in jungle hostels as backpackers have for decades or opt for slightly more developed caravan parks, a farmstay, or a fully equiped resort.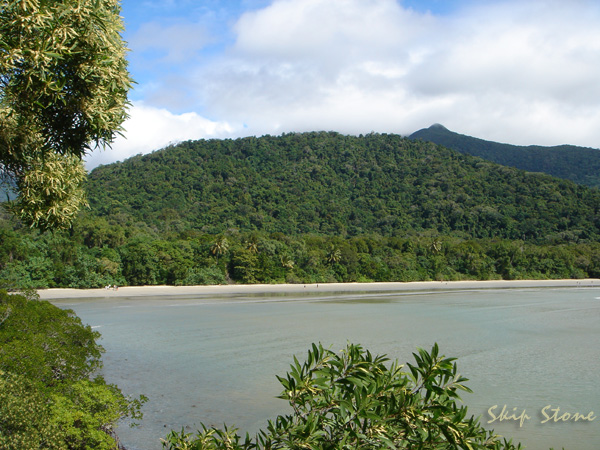 Cape Tribulation Beach
You can ride a horse on the beach, paddle a kayak or just kick back and enjoy the sounds of life in the rainforest. There's some coral right offshore to explore or you can take a diving trip to the Barrier Reef, which is closer to the mainland here than around Cairns.
You can take a four-wheel drive vehicle beyond Cape Tribulation to Bloomfield and Cooktown all the way to Cape York, the northern most part of Queensland if you choose, but that is where the real adventure begins. No matter what you do, Cape Tribulation is an amazing place you will never forget.
That is great by: canadian_boy on June 20, 2005, 9:15 pm
It's a wonderful trip, i would like to do a thing like that one day


Re: Cape Tribulation - Daintree National Park by: Orsino2 on July 14, 2005, 6:05 am
Those are damn good pictures, man.


*** by: Tinano on July 14, 2005, 8:03 pm
Comment? NO COMMENTS... ONLY THANX...))) wr Tinano


Bula Fiji! by: skip on August 4, 2005, 7:12 am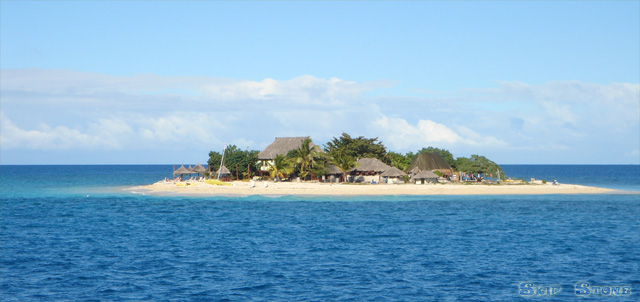 South Sea Island Fiji

I've been wanting to visit Fiji ever since 1982 when my plane stopped there to refuel on my way to Auckland, New Zealand. I wished then I could hop off and check it out, but that wasn't allowed then.
Most ex-pats like me sooner or later need to do a visa run. That is when your visa expires, you need to leave the country you're in and go somewhere else, usually for a very short time. Then when you show up at the border again, they renew your visa for another stay.
So when it was time for my first visa run from Australia, I'm so glad I picked Fiji. It was cheap (A$500 rt) to get there from Brisbane, and it's a relatively cheap destination to visit.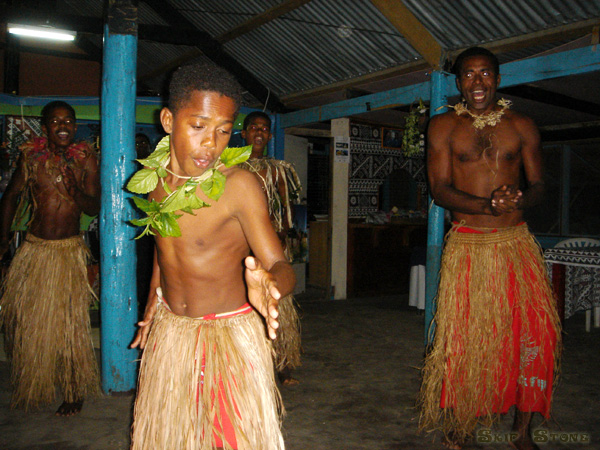 Bula Dance - The Fijian Welcome

Whether you're a backpacker or a jetsetter, Fiji is your kinda place. It's friendly, romantic and fun! Watersports are very popular as Fiji has some of the cleanest seawater on the planet. Coral reefs surround most Fiji islands and the water is comfortable, even in winter.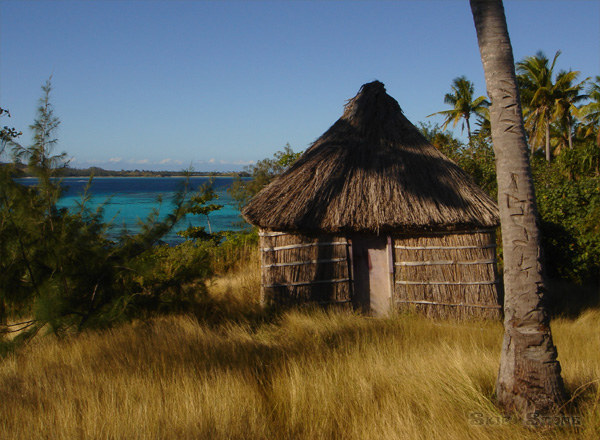 Fiji Bure with a View

Backpackers can stay in dorms or double bures which are old style Fiji huts made from local materials. Most places include three meals a day in the price, which runs from F$50-$75 a nite per person. (US$1 = F$1.70). For those with a bigger budget, you can stay in fancier resorts, even 5 star ones.
What makes these resorts so much fun is that you cannot escape socializing with the other travelers. You see them in the dorms, on the beach and of course at meal times. Then at night in the bars the scene ranges from very mellow to big party time! You get to meet travelers from Europe, NZ, the US, South America & of course Australia.
The Fijians ensure everyone is cared for and happy. The food ranges from good to excellent, although if you're used to American style portions, you might be disappointed because they don't usually offer second helpings in the cheaper places. The more pricey places like to do buffets where you can stuff yourself.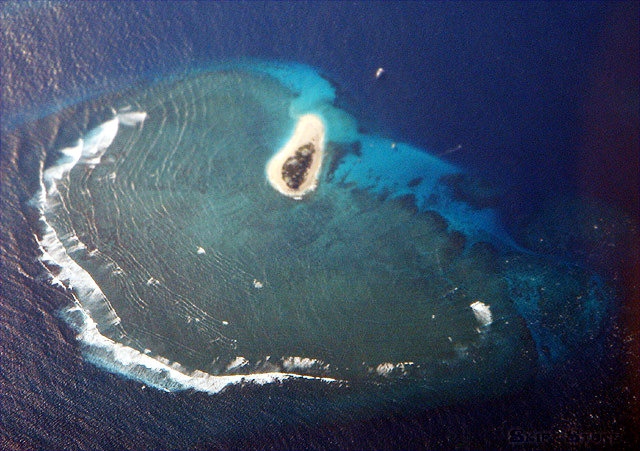 Fiji consists of lots of small islands like this one, as well as much larger islands

Most travelers book a package deal to the outer islands especially the Yasawas, where I went. You can choose from 2 to 12 nites, with everything included, island transfers on a huge fast catamaran, accomodation and meals. There are so many options, it really hard to choose which islands to go to and where to stay.
On most islands you can also book a partial day trip to a good snorkeling/diving area, a traditional Fijian village, kayaking, a guided island walk or other activities.
The beaches are superb, but swimming is often dependent upon the tides as many lagoons are very shallow.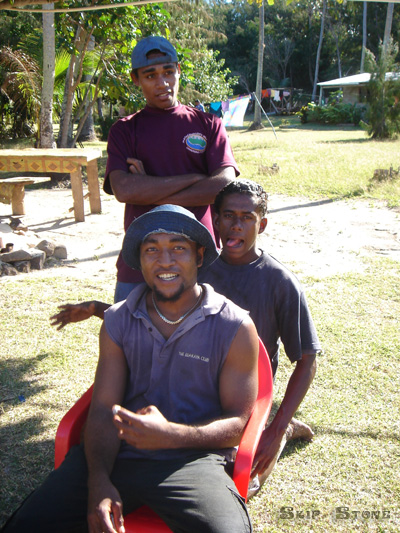 The locals, once fierce warriors, are now very friendly!

A cool Fijian custom is the Kava ceremony. This is where you can meet with the Fijians in the evening and drink their famous narcotic beverage. It's not very strong, and it is usually served in a coconut shell. If you're lucky the village chief will attend and you'll get to see the locals on their best behavior (at least until the kava kicks in). It's a challenge to keep up with Fijians as they can drink 20-40 bowls a nite.
Of course there are other Fiji traditions for you to enjoy.
I was thinking I was going to have to go cold turkey from the ganja when I went to Fiji. Little did I know that the Fijians love marijuana and grow tons of it! It's cheap and pretty good smoke, although some people (like taxi drivers) will try to rip you off. You should not have to pay more than F$30 to get a few long stems with buds wrapped in tin foil, that when separated amount to around half an ounce. To get the best deal you can try visiting the growers in the Fiji highlands. If you bring some smoke out with you to the islands you'll make lots of Fijian friends as it's difficult for them to get it at times.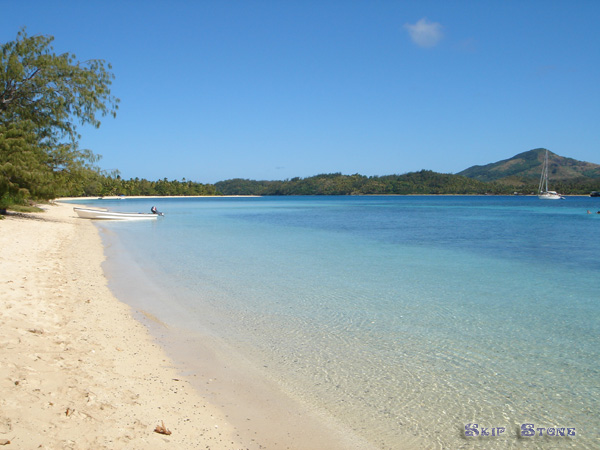 The Blue Lagoon - Sorry didn't see Brooke Shields

My favorite places were the incredible Blue Lagoon (yes, where they filmed the movie!) and Kuata island. The Coral Coast, on the main island of Viti Levu is also a great place to hang out. You can also take a side trip to the island where they filmed Castaway with Tom Hanks.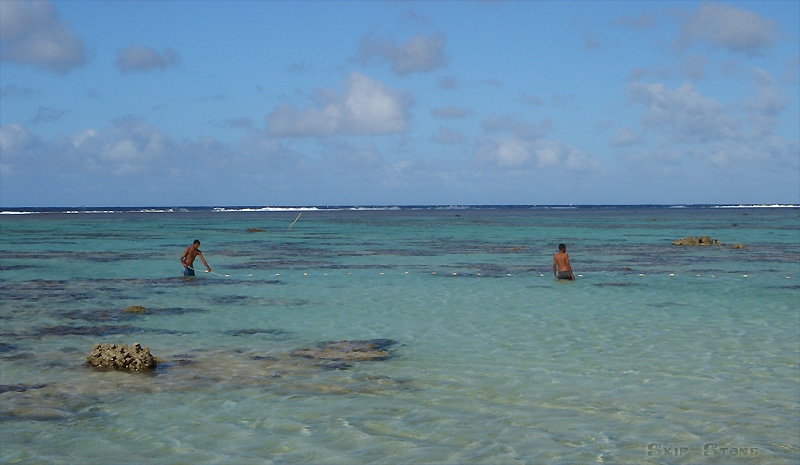 Net Fishing along the Coral Coast of Viti Levu - Self Sufficiency made easy!

The Fijian islands are sooo beautiful! The climate is superb and the people are very friendly. I was really impressed with how many Fijians are still living the old way, off the land and sea, without much money at all. Some of the villages on the outer islands are very isolated with only a two-way radio for communication. Indeed there is no Internet in the Yasawa islands, so it's a great escape for people like me who never seem to be able to get away from the WWW.
So if you're in the mood for an exotic tropical holiday or passing thru the South Pacific, Fiji is one stop you will love and remember for the rest of your life!
For more Fiji photos, visit the new Fiji Gallery at:
http://www.hipgallery.com/photopost2/showgallery.php/cat/1085
Re: Bula Fiji! by: gdhmomchild on August 6, 2005, 6:00 am
ty for sharing all of that Skip. Makes me feel like I got a lil closer to a destination I have always wanted to go to and even more assured that I still do. Always attracted to beaches that aren't tourist traps.


good times by: RoBoWaLkEr on August 7, 2005, 8:54 am
Great pics...if only I could see those places in person!


Re: Bula Fiji! by: Bilby on September 10, 2005, 11:06 am
When are we going to see a picture of you? I mean how are any of us Aussies going to recognise you if we bump into you?


haha! by: Skip on September 11, 2005, 12:07 am
That's the trick. You gotta treat everyone as though they might just be THE Skip Stone... ;)


dude. man. by: jojoeyes on September 18, 2005, 1:13 am
dude. thats great. thats just. great. fucking genius. ur the man. totally. man.


How in earth... by: psychedelic toker on September 22, 2005, 3:55 pm
Skip how do you do it, travel so much that is, i am a traveler/backpacker myself ( only in america though) but one day traveling the world would be and Ideal thing for me........


oh wow..!!! by: pabsy on September 24, 2005, 6:54 pm
Fiji looks so beautiful... amazing photographs Skip... i viewed them all 3 times over and i'm still shocked by the beauty youve captured...


Nice by: hippypaul on October 8, 2005, 2:48 pm
Wonderful photo-essay Thank you


Kuranda Queensland by: skip on October 14, 2005, 11:10 am

Kuranda's Main Street

Kuranda is a little town perched on the edge of the Atherton tablelands, about 40 minutes from Cairns. It lies amidst ancient rainforest alongside the Barron River and attracts tourists who arrive via the Kuranda Steam train up the Barron Gorge or over the hills and river by Skyrail (cable car), or by bus or car.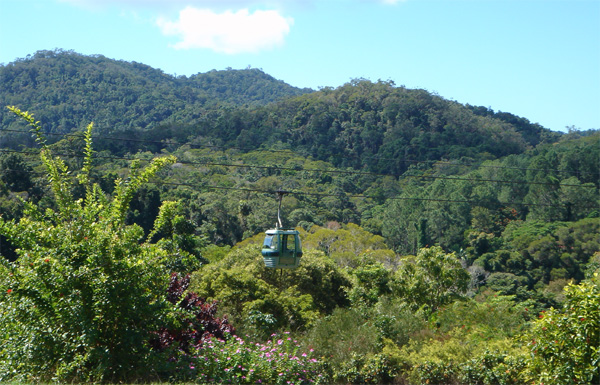 Kuranda Skyrail from Cairns
Kuranda is a very special place surrounded by tropical rainforest. The air and energy here is revitalizing. To experience the real Kuranda, there's several excellent trails in the area. I recommend the Jumrum Creek trail and the elevated boardwalk thru the forest canopy to Barron Falls where you can take in the spectacular sight of the Barron river plunging 853 feet (260 meters). There's also a very easy, pleasant walk along the Barron River, accessible by crossing over the train tracks. Or behind the Kuranda markets, you can access the River Esplanade walk.

Kuranda Steam Train Station
Kuranda was once a sleepy little town, but back in the 1970s backpackers discovered the place and hippies began opening up small stalls at the market. Back then, Mrs. Miller's Hostel was the place to stay. It even had a nice restaurant downstairs, the Rainforest Restaurant (I know cause I once worked there!). Now the place is a bit more run down, up for sale and pretty empty. It's now called the Kuranda Backpacker's Hostel, and it's still a great, low-key place to stay, even if Mrs. Miller is no longer around.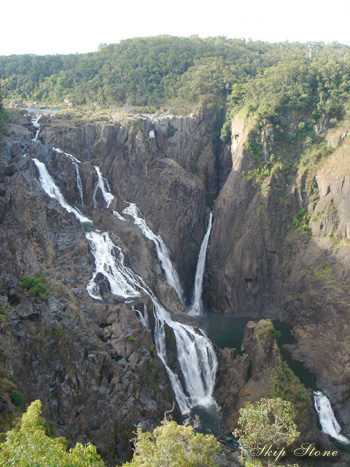 Spectacular Barron Falls
The backpackers have now given way to hordes of tourists and Kuranda is packed everyday from around 10am to 3pm. After 3pm the place becomes a ghost town, the shops close up, and it once again takes on the unique ambiance that makes Kuranda such a special place.
The big tourist attractions these days are the Kuranda Markets, including a produce market, as well as an arts and crafts and souvenir market. Kids love Kuranda's Birdworld, the Butterfly Sanctuary and the Koala Gardens.
Kuranda is about a 45 minute drive from the center of Cairns. If you plan on visiting the markets, it's good to arrive early to beat the crowds. If you want to experience "natural" Kuranda, you might want to come in the afternoon when most tourists have left.
far out by: zeppelin305 on October 15, 2005, 2:14 pm
cool pic


Thanks for the beautiful visual journey shared :) by: Starsrainbow on March 21, 2006, 2:19 am
Breath takin ' I could almost hear the tropical soothin winds an feel the mist' of the waters an the welcome feeling beneath my feet Bows :)


BEWARE! by: dlo24844 on March 31, 2006, 8:34 pm
Iwas hitchin around 20 years ago and I got done in Cairns 1 month at Stewart Creek I don't know how the stands law now stands. Anyway stay Free


How Sad. Cyclone Larry has devastated much of this area! by: skip on April 11, 2006, 5:32 pm
The area I stayed for most of my time in Australia was devastated by cyclone Larry. Some of the places pictured in this journal are no longer like this. I'm glad I was able to capture some of the area's outstanding beauty in these photos.
I know much of the rainforest from Cardwell to Cairns was hit hard, also affecting Tully, Mission Beach, Innisfail, Babinda, Kurramine Beach, the Atherton Tablelands, etc.
I suppose I was fortunate to leave just weeks before the hurricane cause the tiny town I was staying in, Bingil Bay was nearly wiped out.
The good news is that there were NO deaths, and injuries were not widespread. People took shelter in the strongest buildings and survived.
One of my good friends who lives on the tablelands lost his house and out buildings. Every tree around him was flattened. His family was safe.
He is so stoic, and upbeat, as are most Aussies when confronted with disaster. He never ceases to amaze me with his positive attitude and humor.
Cairns, Kuranda and Cape Tribulation were all spared the worst of the cyclone, and are still fine to visit! It might be interesting to take a side trip to the cyclone ravaged areas to see what mother nature is capable of doing.
BEFORE: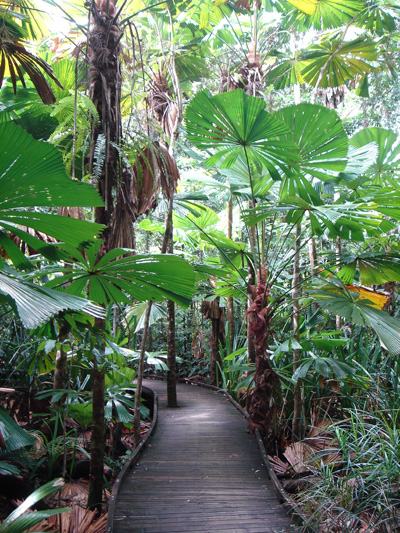 If anyone visits the area, could you post up images in the Australia gallery of the destruction?
I wish all afflicted by the cyclone a speedy recovery. I hope the tourists return to the area so the economy will recover quickly.
Awsome by: The J Man on April 16, 2006, 8:55 pm
How do you visit so many far away places dosen't that cost alot of money?


Re: Bula Fiji! by: lynsey on April 22, 2006, 8:34 pm
Beautiful!!! Did you go diving at all? My dream is to scuba in Fiji.


Replies to Comments by: Skip on April 27, 2006, 7:08 pm
no I didn't need to go diving cause I love to snorkel, and there was plenty to see without needing all the gear. Yes it does cost lots of money to travel to distant lands.


2006 Oregon Country Fair by: skip on July 12, 2006, 10:47 pm
I got to go to the OCF this year. It was an surreal event as usual. It was a sold out crowd, on a warm, sunny summer day. The music, the food, the vibe were perfect. Very crowded so lots of bumping going on. A great place to watch the parade of life go by...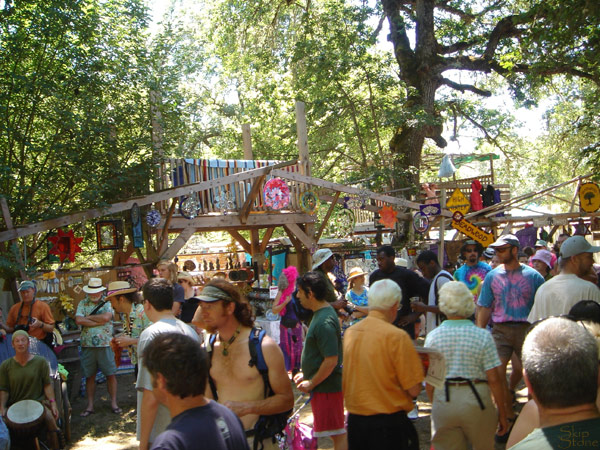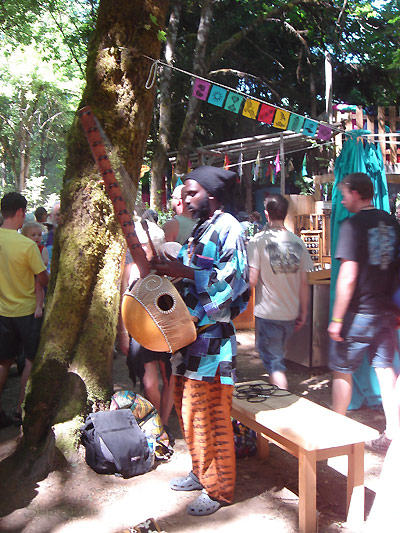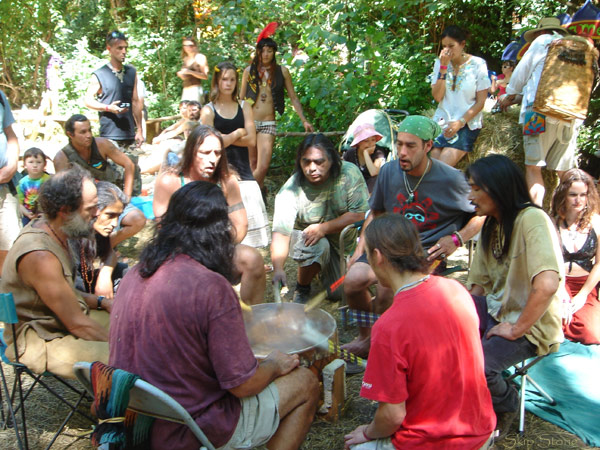 More Pix from Oregon Country Fair 2006 by: skip on July 14, 2006, 6:23 pm
Here's some more pix from the fair.

Toby's Tofu Palace is an OCF fixture since 1978

The Sauna is a good place to relax and heal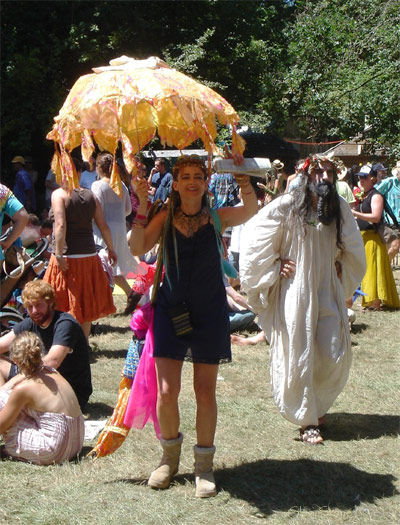 Guru & Disciple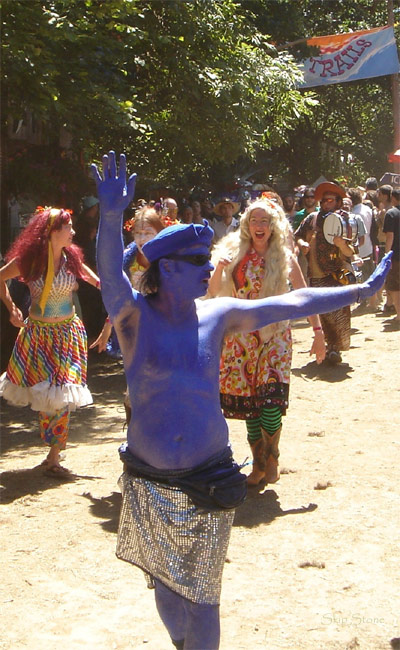 Life is a Parade!
Re: More Pix from Oregon Country Fair 2006 by: okeefe on July 15, 2006, 12:10 am
this looks like it was a blast :)


Re: Cairns Region by: wal_ter on July 17, 2006, 4:51 am
great pics... i have been living here for 2 years now and never get tired of it


HEartbeat by: OleFlowerMan on August 11, 2006, 10:56 pm
Dude looking at your travel pics is getting my heart racing. I'm going traveling starting may 07


Re: More Pix from Oregon Country Fair 2006 by: Pegg on September 4, 2006, 8:45 pm
Skip i think i might enjoy this forum hope i do ... thank you and hope i find things on here.... I joined cause i liked Steve Irwin .... so sad....... I am not in Aussi ....but loved his shows... Pegg


Earthdance Coming Up! by: skip on September 11, 2006, 5:22 pm
I'm really looking forward to Earthdance this weekend. I'll be there with some friends and I'll be sure to take lots of pix and I'll write it up for the the sites.
There's going to be some interesting performers and speakers there this year. Ani Difranco is the big star, but also coming are Wavy Gravy, Paul Krassner, Native American Elders, and many more.
You can visit their site at:
http://www.earthdance.org/
for more info.
I'd also like to remind ppl about the 2006 PRAYER FOR PEACE Saturday, Sept 16 4pm PDT
Uniting over 250 locations in 50 countires. This is being coordinated by the Earthdance folk.
This is the special song that everyone sings during the Prayer for Peace.
"We are one global family
All colors, All races
One world united.
We dance for peace and the healing of our planet Earth
Peace for all nations.
Peace for our communities.
And peace within ourselves.
As we join all dance floors across the world,
let us connect heart to heart.
Through our diversity we recognize Unity.
Through our compassion we recognize Peace.
Our love is the power to transform our world
Let us send it out
NOW..."
Earthdance 2006 by: skip on September 20, 2006, 8:17 pm
Re: Earthdance 2006 by: agatha pearl on November 22, 2006, 8:09 pm
peace and love forever.... "... now is the time to turn the view..."


Re: Earthdance 2006 by: awnikah on January 8, 2007, 7:33 pm
hi skip! how are you? me & lily are doing well,now. d r o p a line any time.


New travel journal by: jujurose on March 26, 2007, 1:51 pm
Please find the time in your compassionate heart to keep journaling. Your POV'S are enlightening. Thankz jujurose


Many thanks for your sharing your road by: Starsrainbow on April 18, 2007, 7:08 am
May you have more blissful journeys into the future. Hugs


Re: Earthdance 2006 by: Crystalsatreehugger on July 8, 2007, 9:33 am
are you the same skip at sunshine daydreams, at west va?


Spider Bites and Liquid Band-Aid by: skip on July 29, 2007, 4:32 pm
Didn't know where to post this, so I guess my journal will have to do. I recently got bit by a Brown-Recluse spider. In a very inconvenient place. I've spent the last 10 days treating it in a variety of ways. Due to its location it was not only difficult to see and reach, but constantly exposed to bacteria and rubbing. Gee, isn't this entry exciting so far? Be glad I'm sparing you the details! ;) The point of this entry is to tell you of this great, new invention called Liquid Band-Aid that I used to treat this injury. Once my bite was done draining its puss (see I told ya it would be exciting), I could finally try out the new paint-on bandaid. It took a week for the puss to finally abate, so I've had a liquid bandaid on for 48 hours now. It's great, you just add two drops of liquid onto an applicator then just "paint" the thoroughly cleaned, disinfected, dry wound with it, and Voila! You have just put on an airtight, waterproof, transparent bandaid! The beauty of this is you KEEP the bandaid on until the wound is healed and the bandaid gets automatically "sloughed" off. During the intervening time, it won't get wet, you can see exactly what's going on under the clear bandage, and it prevents any kind of rubbing against the wound. It bends and flexes just like a layer of real skin, so you don't even feel the bandage on your skin. In my case it was the only solution to various problems I was having treating the wound. If you're interested in learning more about Brown Recluse bites, which are very, very bad (they're more potent than a rattlesnake!), just google Brown Recluse images. Keep a barf bag handy... Thank God I started treating mine within a day or two. :) Have a great spider-bite free day! :) UPDATE: I'm finally healed, but I stopped using that liquid bandaid right after I wrote this. It's nothing more than superglue! Which means it's a bitch to get off! Don't really recommend it, unless nothing else would do.


Re: Spider Bites and Liquid Band-Aid by: wyldwynd on July 30, 2007, 11:01 pm
A brown recluse spidar bite is very serious,,my daughter was also bit by a brown recluse spidar a few years back,,her bite was on her leg (which there is still a small scar) her bite being on her leg,,was also easy to keep elevated,,,which the doctor told me to do(elevate her leg),,and also to wash with soapy water and to change the dressing or bandage everyday,,they also gave her a prescription of a really heavy duty antibiotic it was only three pills,,it took awhile for the area to heal,,,but it did heal in time,,,,blessings, health and a speeedy recovery to you.


Re: Spider Bites and Liquid Band-Aid by: warmhandedcanadian on August 4, 2007, 1:27 am
Too bad about the spider bite but YAY for the clear Band-Aid!


Re: Spider Bites and Liquid Band-Aid by: Skip on August 4, 2007, 5:43 pm
Yes, it takes 1-3 months for a brown recluse bite to heal completely. And they do leave permanent scars. For those just dying to know the location of mine, it was just below the base of the spine, top of the butt cheek! Now that's pretty inconvenient for anyone to have to deal with! Update: The wound has finally closed completely and the swelling is gone. Waiting for a scab to form now so I don't have to keep treating it 3-5 times a day! More: The liquid band-aid, while a magical thing, didn't work as well as I'd hoped in my case. It seems the liquid is a form of SUPER GLUE, cryanoacrylic is the main ingredient, which I believe is what superglue is made from. The problem with it is that it sticks too well, esp to hairs, which then become entangled in the wound, slowing the healing process. So if you use it, be sure there is no hair around, and that the wound has drained COMPLETELY first!


Re: Spider Bites and Liquid Band-Aid by: SummerEco on September 12, 2007, 4:14 am
you are so amazing! i luv ya, peace man


Re: Spider Bites and Liquid Band-Aid by: lode on October 16, 2007, 7:46 pm
Wow. Glad you got it treated in time buddy. Nobody wants their ass to rot off. Take care of yourself Skip.


40th Anniversary of the Summer of Love! by: skip on November 25, 2007, 9:42 pm
Re: Spider Bites and Liquid Band-Aid by: SunLion on November 26, 2007, 4:57 pm
My brother's first wife was bit by one, and eventually required skin grafts. Nasty little buggers. Good to hear you're healin' up. Hope all's well with you, I just noticed your blog for the first time!


Re: 40th Anniversary of the Summer of Love! by: Littlefoot on December 1, 2007, 9:57 pm
Keep it up, Skip. What you are doing here is valuable beyond description. Littlefoot


Re: 2006 Oregon Country Fair by: LauraMay on December 10, 2007, 8:12 pm
I love the pics! It looks like fun :)


Re: 40th Anniversary of the Summer of Love! by: marysue4ever on January 2, 2008, 8:15 pm
thank u 4 your input. glad 2 b here hope 2 here from you soon


Re: 40th Anniversary of the Summer of Love! by: marysue4ever on January 2, 2008, 8:18 pm
im glad 2 be here and lovin it


View Journal