I'm Pregnant
---
I posted in the ĎHow old were you when you had your first child?í thread when I was 20, nearly 21 saying how I was ready then to have a child. At the time me & my fiancť discussed it a lot & as we were living in rented accommodation with other people & we thought it best to wait until we had a place of our own. We have lived in rented accommodation together for 6 years now & we moved in March 2009 in to another rented house. The house is my fiancťs mums house that we are going to be buying in March 2011 (hopefully), we have to rent right now due to the mortgage restrictions in the UK at the mo, itís a long story. Hopefully by the time March 2011 come round the restrictions wonít be so bad, they are slowly getting lower now & the market is picking back up.

We just started renovating the house, we have had it all re-wired, a new more environmentally friendly boiler put in, ripped out the old gas fire & we have a multi-fuel stove in instead. The living room is almost complete but the rest of the house is a mess. We have knocked out an internal brick wall, we have to have the whole house re-plastered we donít have any flooring down in any room apart from the living room, itís just a night mare at the mo. We initially were going to start a family after the house was finished & it was our own & not the mother in laws (who we donít initially get on with but thatís a whole other story). But at the end of November I found that I was pregnant.

My fiancť took the news much better than I thought he would, actually he is over the moon & is really excited. He did worry alittle at first because of the house & how we would afford it etc but now itís sunk in & heís though about it more he canít wait.

While I have always wanted children, back when we discussed kids when I was 20 & we decided not to have any just then I have put it to the back of my mind & just got on with enjoying my life. The broody ness disappeared, I enjoyed doing all the things young childless 20 something women do. From then itís always been in my head that kids would just come later, even up to before I found out I was pregnant kids were just something that would happen later, maybe a year or so later but its happening now & Iím the one panicking!

Iím 25, 26 in March. I donít know if Iím ready, I donít know if Iíll be a good mum. Iím shocked at the price of reusable nappies, cots, bassinets, buggies (strollers), slings & car seats. Iím worried if we are going to be able to afford it all, if we can afford the house & whether the house will be finished in time. Its strange because back when I was younger I felt so much more ready, I donít know if that was because I was kind of living in a fantasy world where children were concerned & now Iím being more realistic.

I am happy about the pregnancy, well as happy as I can be thought the sickness, nausea, exhaustion, strange bowel movements, headaches etc.

I donít know why Iíve written this or what kind of response Iím hoping to get. Maybe Iím asking if this is normal to feel this way? Will this feeling of panic & not been ready go away?
__________________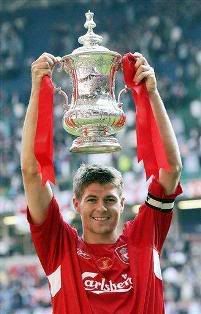 JUSTICE FOR THE 96 YNWA
Life is a waste of time, time is a waste of life...so get wasted all of the time and you'll have the time of your life