Following a riot by environmental activists in China, a waste water pipeline project from a Japanese owned paper plant was cancelled. Over 1,000 protesters in the city of Qidong on the China coast took over a government office, overturned cars, destroyed computers and beat police officers bloody.
The pipeline would've dumped the sewage off the coast of Qidong. It seems the Chinese are finally saying they've had enough pollution of their air, land and water! Now if only Americans would do the same...
Think of the risks these environmentalists are taking, openly defying their government who until recently refused to even acknowledge the health effects of industrial pollution in China.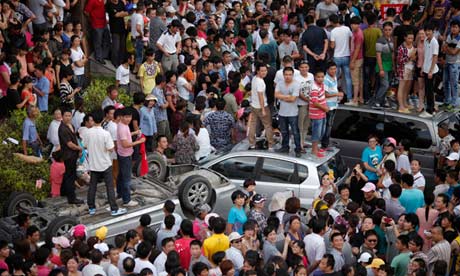 http://www.guardian.co.uk/world/2012...waste-pipeline