I figured why not share, excue the state of some of the pics, this is the knotting technique I used on that last necklace I posted, and a few mamas asked, so here it is!
1. Start out with 6 strands of string/hemp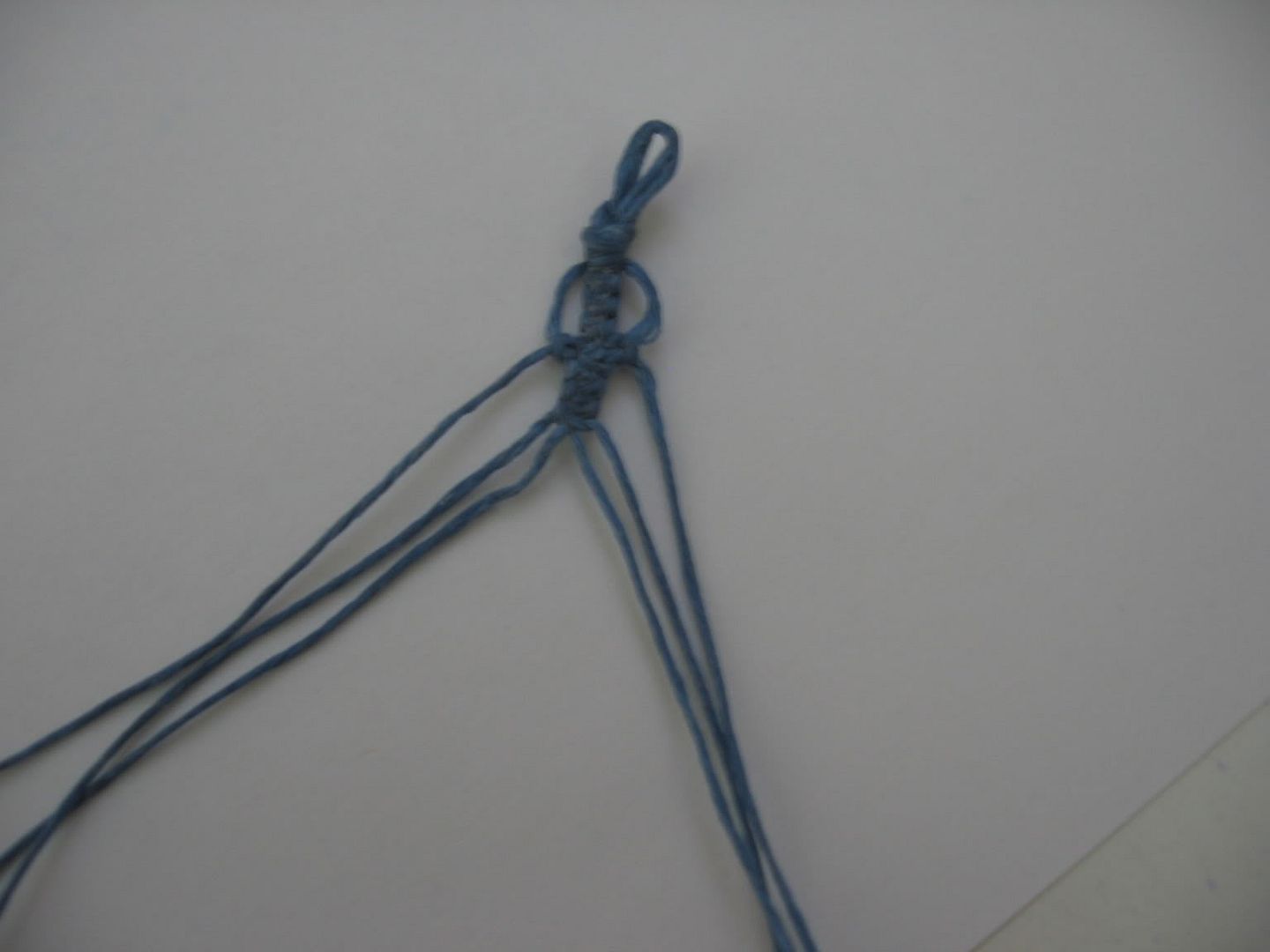 (disregard the already formed knots and loops at the top)
2. Let the 2 outermost strands hang loose. Take the next 2 outermost strands, and knot them (about 4 times) around the middle strands. (it should look like the second half of the picture above)
3. Seperate the 6 stands into 2 groups of 3.
4. Knot the 2 outer stands in each group (about 2 times) around the middle strand, letting the outermost strand (that had hung loose) for a small loop (this loop will wrap around the side of the stone or peice you wrap up, make sure it's wide enough to fit)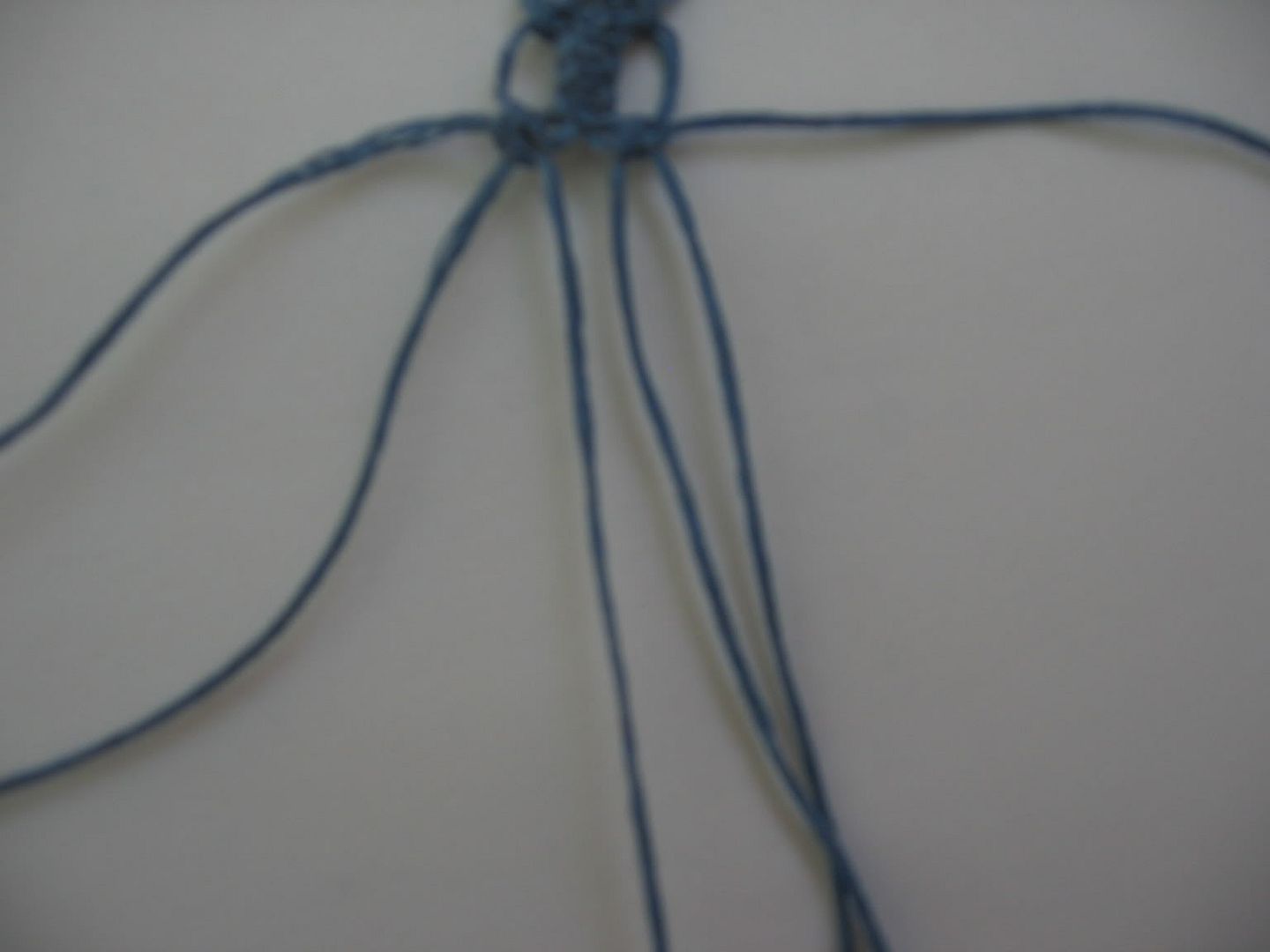 5. Let the outermost strands drop again, knot 4 in the middle, and then seperate and knot 2 on each side. Continue this untill the stand of macrame is long enough to wrap entirely around what you are wrapping. It should look something like this